"The financial results of the company in the first 7 months of this year come amid the excellent development of the whole NTT DATA Romania business. By the end of this calendar year, we estimate a turnover of 54 Million. EUR, up by 45% compared with the previous year. This is the second consecutive year of aggressive revenue growth, after the 49.5% increase of last year." says Daniel Metz, CEO NTT DATA Romania.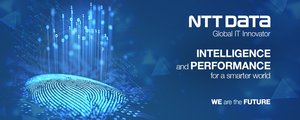 The share of revenues achieved on the local market exceeded 25%. A key role was played by SAP S/4 HANA implementation projects, Embedded services, as well as the constant positive evolution of our own product, Clarvision ERP.
As far as the foreign market is concerned, the company continued the offensive of permanently raising the value added in its projects.
We want to win new premium customers in the banking and insurance industries. These industries should support the recorded exponential growth in recent years in automotive, the industry where NTT DATA Romania achieves over 45% of its turnover.
1600 employees and external collaborators by the end of 2017
NTT DATA Romania team exceeded 1450 members in August, and by the end of this year the objective is to employ 150 new colleagues.
Currently there are over 100 open positions in NTT DATA Romania such as Project Manager, Architect Solutions, Operations Manager, Java, Cobol, Embedded, .Net, ABAP as well as SAP consulting, AMS consulting and automated testing.