Student DOJO
We created this program for you to have a better understanding of what it means to start a career in tech and grow with us.
An inhouse program beneficial for both sides - the company and students that are just entering the labor market, a program structured in three sections: Shogun, Samurai and Deshi.
If you are curious to find out more or to check out NTT DATA Romania`s active programs for students follow the link below.
Dedicated Programs
In collaboration with universities
We partnered with universities to develop and sustain programs that would help turn our vision into reality.
M.A.R.S.
We launched MARS to help students get familiar with the specificities of IT projects, but also with the business environment in general. The program targets students from technical and business universities, who are in their second, third or final year of study. Structured in 2 modules - Discover IT and Grow Further – it covers a variety of topics from Client Management, Project Management, IP & Product Management to Roles in IT Projects, Agile & SCRUM Methodologies, ERP Implementation Challenges, Entrepreneurship. Students are also able to gain insights on the recruiting process inside NTT DATA Romania and learn how to make their CV stand out.

Pursuing EXcellence (PEX)
Participate in career counseling and guidance sessions to facilitate an easier way to find a job and develop your technical skills by applying the learning path in a workplace.
There are 241 spots available within PEX and almost 200 students have already started their learning journey, alongside the company's tutors.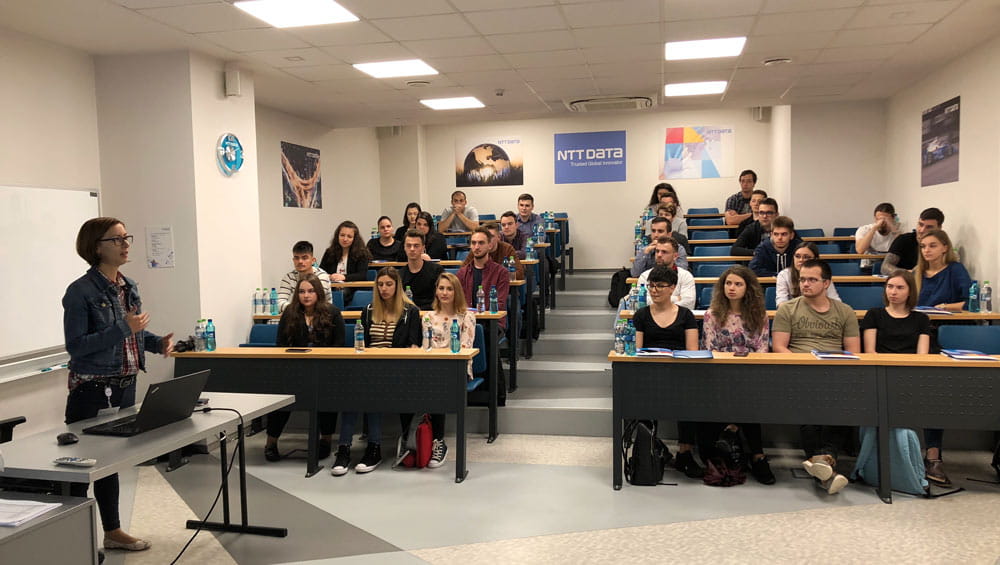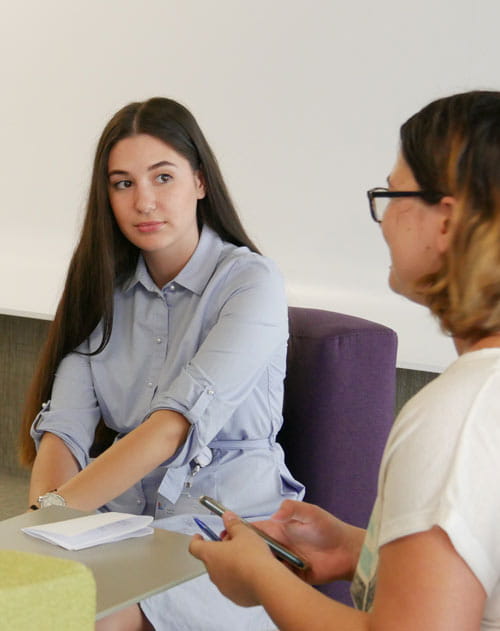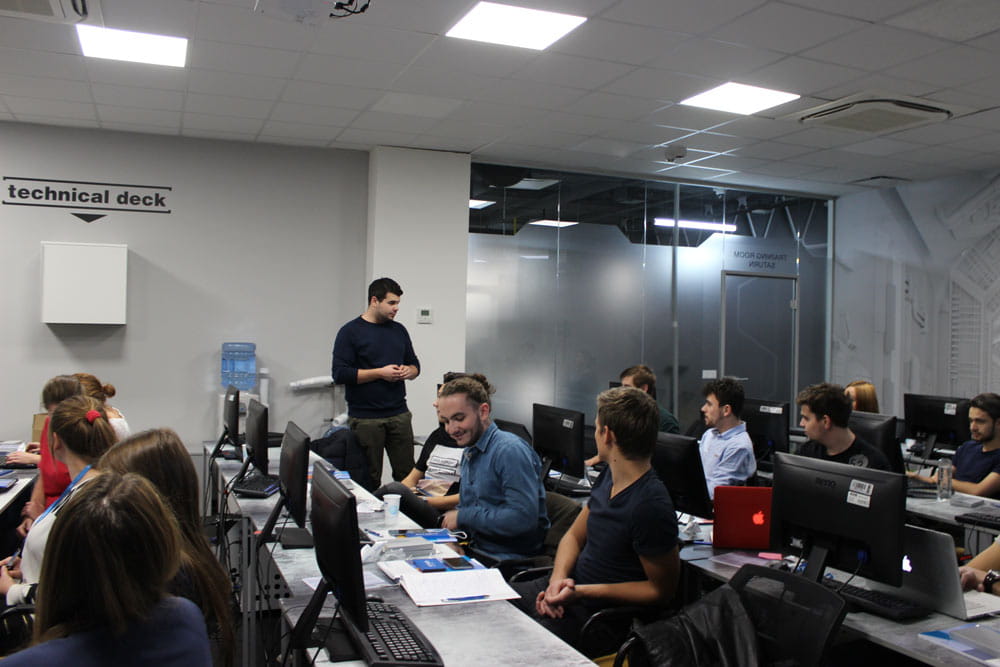 STUDENT DOJO
Our Student Programs in Numbers
3000+
GUIDED STUDENTS SO FAR
60+
STUDENT FAIRS AND EVENTS
Apply now