"The financial results of the company for the previous year come amid a growing trend for NTT DATA Romania. 2016 was a year filled with changes and hard work. Results speak for themselves, showing, at the same time, that our efforts evolved further towards a positive path." declared Daniel Metz - CEO NTT DATA Romania.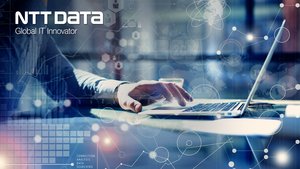 All these show that, behind such Benchmarks of Excellence, which are overcame every year, is, first of all, the value of a market leader which NTT DATA Romania possesses already in the IT industry on the local, regional and continental market alike. Thus, it offers all its customers and partners in the country (Cluj, Brasov, Sibiu, Iasi, Timisoara, Bucharest) and those from abroad, a genuine indicator of high-level in the field performance in the artificial intelligence and digitization. Through these, NTT DATA Romania is always able, to persevere as the nucleus of excellence in the IT industry thanks to its Inter-company projects, but not only, that focus on a wide spectrum of technologies, following the idea of an effective project management, an own competence center, a business analysis or a system communication development, especially those that provide a solid connection with the great community as a whole. By the virtue of such efforts, NTT DATA Romania continues to undertake responsibility for its' role as the Inter-community Bridge, promoting its' own vision which is based on five pillars: 1. Professional Development, which provides basic skills for any industry; 2. Tehnical and Personal development; 3. Performance in digital technologies and artificial intelligence; 4. Constant connection with the requirements of the local communities, working by the Communication-Feedback priciple. 5. Strong development through involving the human potential together with the cultural heritage, regionally and nationally alike. NTT DATA Romania is more than a regular benchmark in the world of digital intelligence.
Here or far from us, NTT DATA Romania represents The Future.