As business-critical applications require better tools and technologies with a high level of professionalism in software development, we are a reliable partner in planning and delivering projects on time while ensuring the highest quality.
With the necessary expertise for code guidelines, best practices, clean codes and architectural frameworks, we apply many traditional methodologies used in software projects: RUP (IBM Rational Unified Process), Microsoft Solutions Framework, or approaches of the agile software development RAD (Rapid Application Development).
NTT DATA has taken up these development methodologies and created a tailored approach with the latest available technologies.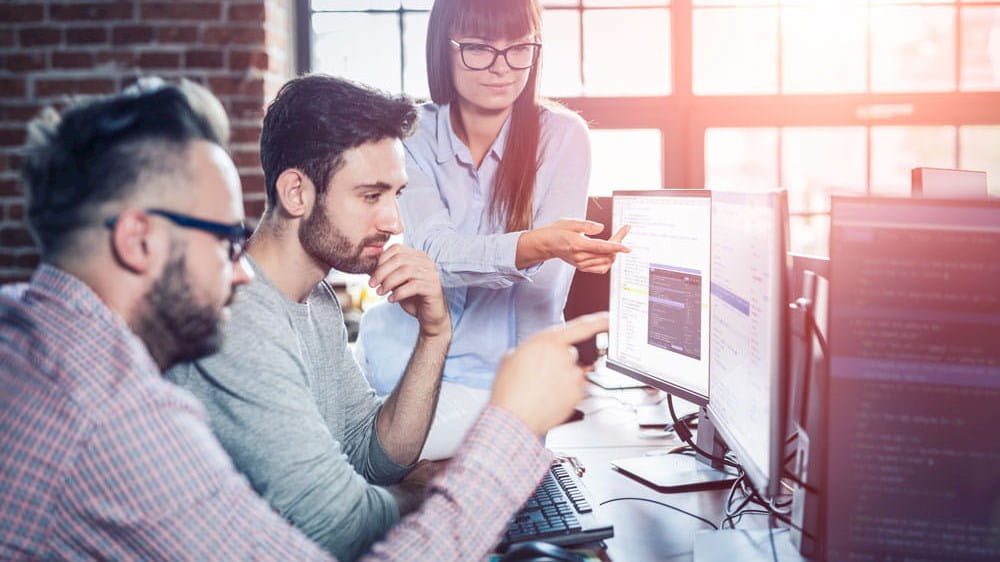 We focus on
Development & Modernization
User Experience
We build easy to use and friendly interfaces between user and technology.
Development & Modernization
Architecture Strategy and Design
Meeting technical customer requirements by combining our 20+ years of experience with software architecture best practices.
Development & Modernization
Software Development
Building top-notch software by blending both traditional and modern development methods and frameworks.
Development & Modernization
Mobile Services
We are building award-winning mobile apps, following the latest technologies, standards, and trends.
Development & Modernization
Suport & Maintenance
Incident Management, also 24 × 7, over 1st, 2nd or 3rd level helpdesk for various systems and platforms.
Development & Modernization
Web Services
Merging software concepts with latest infrastructure to create unique web experiences.
Partners