Education is the passport for the future. In NTT DATA, we support educational programs in IT and beyond.
Pursuing EXcellence, one of our student programs co-funded by the European Social Fund through the Human Capital Operational Programme 2014-2020, has been an EXcellent opportunity for the young generation to learn and understand IT business in the real world.
At the end of 2021, after the project's first year, 232 students have been involved in internship programs and 42 of them engaged in an additional, secondary internship. The program partners with 9 universities in 6 cities and benefits from the know-how of 30 mentors from NTT DATA Romania.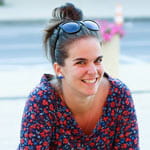 "My experience as a PEX mentor recalled my time as a student: emotions and hesitancy in the beginning, afraid to ask the wrong questions, but eager to learn as much as possible and work overtime. Together, we tried to get as close as possible to their expectations from this internship, to walk them through the whole process in a project and explain them what it means to transition from student to employee. This internship helped the students a lot, because they understood how to apply all the theory they have learnt in class, developed their critical thinking and problem solving skills and made it easier for them to enter the job market. I am glad I had the opportunity to be a mentor in PEX and put a brick in their future career."
Alina Scorus, Team Manager
The students were very pleased with the internship, giving positive feedback especially around the working atmosphere, the support of creativity, the use of new technologies, the patience of the mentors and their detailed explanations with hands-on examples. The flexibility of the program and access to O'Reilly learning platform were also highly appreciated.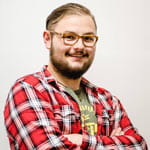 "Being a mentor in this program reminded me of the beginning of my career, when I had the pleasure of having a really good trainer who helped me tremendously. I am trying to be both a mentor and a friend for my students, so that they can develop their technical skills, whilst also gaining the needed soft skills for their future careers. Not only do I get to share my knowledge with them, but I also get to see their ideas and perspectives, which I think is the key to academic success. PEX offers students a first-hand experience of what life looks like for a developer and creates a set of technical skills and habits needed for their daily tasks. It also enhances their social skills, presentation skills and teamwork, thus creating tomorrow's digital experts."
Marco Olescu, .NET Developer
PEX focuses on the development of professional and transversal skills required in IT, and therefore facilitates the transition from university to the labor market. We collaborate with major educational partners across the country and we encourage all universities to adequately consider the internships and initiate partnerships with potential employers in their area of interest (covered by the curriculum).
So far, 25 of the beneficiary students in PEX have been selected and invited to continue their collaboration with NTT DATA, either through scholarships and/or full-time work contracts. Internships shouldn't be seen as a convention or just paperwork, but rather as a chance to learn about business in the real world. NTT DATA Romania encourages students to take this seriously and see it as a foundation stone in their future career and, why not, as a practical guide to land their first job.